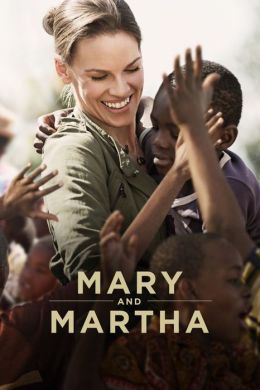 When Mary learns that two other boys are bullying her son George in school, she heads right away to the school to call out the boys on their behavior.

She makes the decision to take George to South Africa for homeschooling and an adventure.

Her husband and George are not too sure about this trip but they begin to realize Mary is not changing her mind.

Sometimes George wonders about the food but they are having a very good time and he's learning a lot.

Martha lives in England and her son Ben has decided he will accept an invitation to teach at a village school in South Africa.

His parents are not to sure about this but Ben is determined.

He finds out this is the best decision he's ever made.

Mary and Martha meet when Mary returns to South Africa and they bond over the deaths of both of their sons from malaria.

Both Mary and Martha want to change their lives after their experience.

Mary wants to do something about malaria and Martha starts working at the school in Ben's job.
Malaria is still claiming many lives in South Africa and other countries.

New mosquito netting is being made now with interceptor which stops mosquitoes, kills them and the nets can remain active for years.

There is still a lot of work that needs to be done to fight this disease.

This movie is good, interesting and does spark your interest in what is currently being done.

3 ½* (I liked this movie)
90 min, Drama directed by Phillip Noyce with Hilary Swank, Brenda Blethyn, Sam Claflin, Frank Grillo, Lux Haney-Jardine, Bongo Mbu
tuma, Ian Redford, James Woods, Nokuthula Ledwaba, Sifiso Sihlangu.
Note:

Imdb 6.8 out of 10, 100% audience on Rotten Tomatoes, Amazon 4.7 out of 5 with 12 reviews.