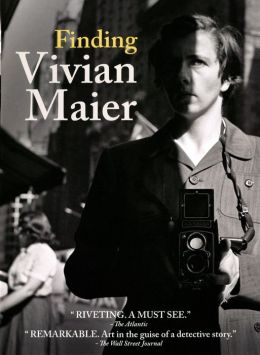 John Maloof is a real estate agent and in 2007 he made a trip to a local auction house to search for old pictures.

He planned to compile a book of the history of his Chicago neighborhood.

He bid and won a box full of old negatives.

He was impressed by the quality of the photography and he began to search for information about Vivian Maier.

He selected 100 images and put them online to get feedback and responses about the photography.

He located people who knew Vivian and they said they were going to clean out a storage unit filled with her belongings.

They invited him to come along and he could take anything he felt he was interested in from the massive quantity of memorabilia.

John is very surprised to learn Vivian was a nanny for several New York families and she always took her camera with her when she took the children on outings.

Many people who knew her are interviewed for this film.
Vivian Maier was a very closed off person and she took over 150,000 photographs that were never shown to other people.

Supposedly she was French and spoke with a French accent but she was really born in New York.

She had worked other jobs but they were low paying and it was difficult for her to make ends meet.

She decided to be a nanny and that was also a low paying job but she would have a free roof over her head.

This is very interesting and also good.

Vivian has become one of the 20th century's greatest street photographers because of the work of John Maloof to show the world her work.

3 ½* (I liked this movie)
83 min, Doc directed by John Maloof, Charlie Siskel with Vivian Maier, John Maloof, Daniel Arnaud, Simon Amede, Maren Baylaender, Eula Biss, Roger Carlson, Phil Donahue, Karen Frank, Dayanara Garcia, Howard Greenberg.
Note:

Imdb 7.7 out of 10, 95% critic 89% audience on Rotten Tomatoes, Roger Ebert 2 ½*.
Special Note:

There is some controversy over the fact that Vivian Maier was such a private person and should her efforts be displayed now that she has passed away?

It seems so against what she would have wanted but the photography provides wonderful insight into this time period through the photography for the present and for future generations