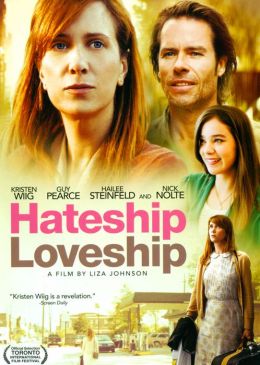 This film is based on a short story by Alice Munro.

Johanny Parry works in the homes of people who need her.

This has been her job since she was 15 years old.

She works with the elderly and the young.

She gets her jobs by referral and she usually stays at each job as long as she is needed.

She starts working for Mr. McCauley in Iowa as a housekeeper but she is really there for his teenage granddaughter Sabitha.

Johanny meets Sabitha's father Ken the day she arrives at their house.

She receives a thank you letter from Ken and she purchases a card to reply.

She makes a mistake when she gives the card to Sabitha and her friend Edith to mail.

They open the card and start a written conversation and then emails of their own pretending to be Ken.
The trick Sabitha and Edith are playing on Johanna is very cruel.

Sabitha steps aside from this writing game but Edith continues.

Johanny is naïve and she can't see between the lines of the letters and then the emails.

She allows herself something she hasn't thought would come into her life, hope and a life of her own.

3 ½* (I liked this movie)
104 min, Drama directed by Liza Johnson with Kristen Wiig, Guy Pearce, Hailee Steinfeld, Jennifer Jason Leigh, Sami Gayle, Christine Lahti, Nick Nolte.
Note:

Imdb 6.1 out of 10, 50% critic 40% audience on Rotten Tomatoes, Roger Ebert 4*.