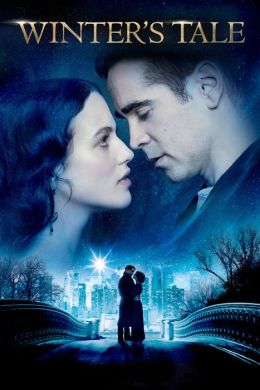 This film is adapted from a book by Mark Helprin published in 1983.

The setting of this film is a mythic New York City and it spans the 1890's to 2014.

Peter Lake has been a thief working for Pearly Saomes.

Their relationship takes a dark turn and Pearly is out to kill Peter.

There is a fortress of a mansion on the Upper West Side of New York.

Peter goes there to steal something and instead he meets Beverly Penn.

It is love at first sight but Beverly has an illness and she has lived longer than her expected life span.
In the beginning, this film is difficult to grasp?

Is it fantasy and what parts are real?

Who is someone's miracle and who is not?

In order to make any sense of this film, you need to stop asking questions and just watch.

Maybe later, you can read the book and find out the real story?

3* (This movie is OK)
118 min, Drama directed by Akiva Goldsman with Colin Farrell, Jessica Brown Findlay, Russell Crowe, William Hurt, Maurice Jones, Jennifer Connelly, Eva Marie Saint.
Note:

Imdb 6.2 out of 10, 13% critic and 45% audience on Rotten Tomatoes, Roger Ebert 1 ½*, Metascore 31/100 with 35 critics, 5.7 user score with 55 ratings.