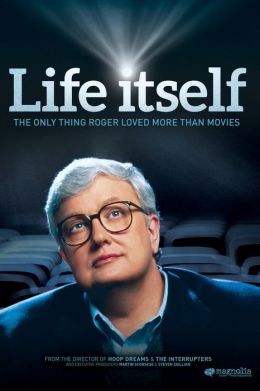 This film was inspired by Roger Ebert's memoir with the same title.

When Roger Ebert started his career as a film reviewer, he was the youngest critic in the United States.

He had a knack for typing out a review in 30 minutes.

He spent a lot of time at a neighborhood bar until he realized if he kept drinking like this, he was going to die.

He poured a glass of whiskey, sat the glass on the table, went to bed and pulled the covers over his head.

He started going to AA Meetings and turned himself around.

He met his wife Chaz at a meeting and they married in 1992.

He won a Pulitzer Prize for his film criticism and he had a nearly quarter-century television show with his partner Gene Siskel.

When he was a child, he received radiation treatments and later he battled cancer in his jawbone.

He had a lot of will power, positive thinking and he tried to turn physical misfortune around.
There is a lot of information here about the life and career of Roger.

He had a real struggle after his surgery to remove his lower jaw.

You could tell some of the procedures were very painful.

He couldn't talk anymore but he communicated with his computer.

Some of the scenes are repetitive and tighter editing is needed.

3* (This movie is OK)
120 min, Doc directed by Steve James with Martin Scorsese, Werner Herzog Ava DuVernay, Roger Ebert, Errol Morris, Ramin Bahrani, Chaz Ebert, Steve James, Stephen Stanton, Gene Siskel, Gregory Nava.
Note:

Imdb 7.9 out of 10, 97% critic 89% audience on Rotten Tomatoes, Roger Ebert (Matt Zoller Seitz) 3 ½*.
Special Note:

Steve James directed Hoop Dreams and he partnered with Martin Scorsese and Steven Zaillian as executive producers on this film.