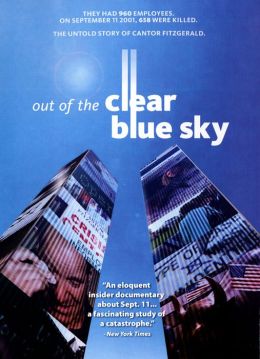 Cantor Fitzgerald was a company with offices on the top 5 floors of the North Tower of the World Trade Center.
There was a breathtaking view of New York City from this height. The weather happened below the top floors because they were above the clouds.

They could see storms forming and let their families know it would be raining in about 5
minutes.
This company lost more people than any other business and more than the loss of firefighters.

There were 960 employees and 658 did not survive the attacks by the planes. The CEO survived because he was taking his son for his first day of school and was late going to work. It was unbelievable to everyone working in the company that so many friends and coworkers would die in one day.

There were lists of survivors and reports of those hospitalized but they were not accurate.

The CEO Howard Lutnick promised to provide for the families but the paychecks were stopped within a week.

There was a fund set up for donations and the company contributed 25% of the earnings.
I thought the beginning scenes were interesting descriptions of working at the top of these towers.
I have not watched very many of the films about 9/11 because of the tremendous loss of that day.

It just seemed too sad of a subject but this film is slightly different since it has a focus on one business.

It is still sad but time has taken some of the harsh edge off the facts.

Later, when I was thinking about the information from this film, it seemed like I had read a newspaper article that day.

3 ½* (I liked this movie)
107 min, Doc directed by Danielle Gardner with Michael Santosusso, Sandra Palmeri, Howard and Edie Lutnik, Jean Colaio, Carolee Grazioso, Dave Kravette, Joe Asher.
Note:

Imdb 6.5 out of 10, 90% critic 86% audience on Rotten Tomatoes, Metascore 92/100 with 4 reviews, The New York Times 100, Variety 90/100, Slant Magazine 88/100, The Hollywood Reporter 70/100.
Special Note:

The director is a September 11 family member.

There were over 6000 family members and friends left to mourn those lost. The CEO took a lot of public criticism when the paychecks were stopped.