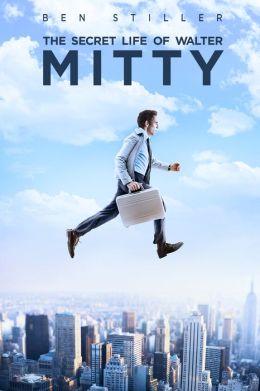 Walter Mitty has been working for 16 years at Life Magazine.

He is the manager of negative assets, this means he handles the negatives of photos.

He sees pictures of others having adventures but he's never really done anything in his own life.

He has a crush on a newly hired woman, Cheryl Melhoff but he's too shy to ask her for a date.

Instead of having adventures, he daydreams about adventures while he's going about his daily dull life.

Unfortunately for everyone working at Life, the magazine is going to publish its last issue.

Walter receives a set of pictures from an independent photographer and the one negative meant to be the last cover picture is missing.
The mind adventures of Walter are funny but when he starts having a real adventure, you aren't sure if he's still daydreaming or everything has changed for him?

Everything he does on his adventures is very much out of character considering the past 16 years of his life.

For once, Ben Stiller has made a movie that is better than his usual efforts.

This is interesting and enjoyable.

3 ½* (I liked this movie)
114 min, Adventure directed by Ben Stiller with Kristen Wiig, Jon Daly, Ben Stiller, Kathryn Hahn, Terence Bernie Hines, Adam Scott, Paul Fitzgerald, Grace Rex, Alex Anfanger, Amanda Naughton, Adrian Martinez.
Note:

Imdb 7.4 out of 10, 50% critic 71% audience on Rotten Tomatoes, Roger Ebert 2*.
Special Note:

Life magazine stopped publication as a separate magazine in 2000 but was recreated as a newspaper supplement.

The reviewer on Roger Ebert's web site hated, hated, hated this movie. This film and also the 1947 film with the same title are based on a 1939 short story by James Thurber even though they are completely different.