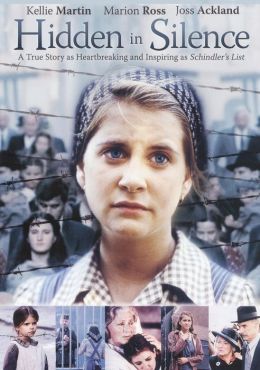 This film is based on a true story and the setting is Poland in 1939 just before the German invasion.

Fusia is a 17-year-old Catholic living with a Jewish family.

The family transfers their home and belongings to Fusia when they are sent to the ghetto.

Fusia takes care of them and sells valuables to get them food until they are sent away to a concentration camp.

Fusia moves to a larger place with an attic and she begins hiding Jews in the attic.

This is a difficult secret to keep and it is not easy to provide food for 13 extra people for 2 years.

A German officer comes to tell Fusia her place is too big for her and her 7 year old sister, Helena.

They need to leave in one hour and the Germans are confiscating the house. The officer changes his mind and instead two German nurses begin living there with Fusia and Helena.
There is danger every minute, people are being rounded up and some are shot on the street.

The ghetto is a terrible place with little food for the large number of people living there.

Fusia wants to join the family when they are taken from their home but German soldiers hold her back.

She travels to her family home in search of her mother but learns from her sister that their mother was sent away to work for the Germans.

This is interesting and even more so because it is a true story.

3 ½* (I liked this movie)
90 min, TV drama directed by Richard A. Colla with Kellie Martin, Tom Radcliffe, Marc Warren, Gemma Coughlan, Marta Hrachovinova, Luke de Lacey, David Nyki, Anna Geislerova, Jan Nemejovsky, Jakub Wehrenberg.
Note:

Imdb 7.6 out of 10, 94% audience on Rotten Tomatoes, Amazon 4.5* out of 5* with 326 reviews.