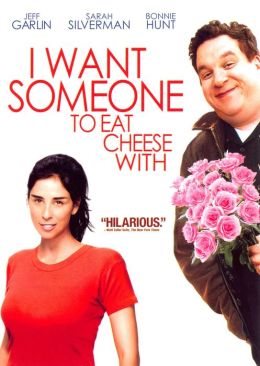 James Aaron has been an actor for 20 years but he doesn't get very many roles.

He's 39 years old, overweight and he lives with is mother.

He has been dating the sister of his agent but they both dump him on the same day.

James has turned down roles on the local TV program because the roles he is offered make him sad?

He learns second hand that there is going to be a remake of Marty, his favorite movie.

He'd love to have a role but he's not offered an audition.

This situation causes him to have a slight meltdown when he talks at a grade school career day.
There are a lot of comedy people in this film and it's listed as a comedy but it's not funny? It's a lot of sad.

James lies to himself about dieting, he goes to a Compulsive Eaters Anonymous meeting but it's very low key, he doesn't push himself to take roles and he doesn't understand the signals he gets from women. Fat guy jokes can't carry 80 minutes.

2* (I didn't like this movie)
80 min, Comedy directed by Jeff Garlin with Sarah Silverman, Bonnie Hunt, Jeff Garlin, Amy Sedaris, Dan Castellaneta, Wallace Langham, Roger Bart, Paul Mazursky, David Pasquesi, Joesy Slotnick Mina Kolb.
Note:

Imdb 6.3 of 10, 72% critic 39% audience on Rotten Tomatoes, Netflix 2 ½*.
Special Note:

Jeff Garlin had the role as Larry David's manager on Curb Your Enthusiasm.