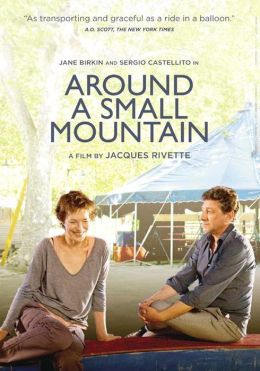 The French title of this film is 36 vues du Pic Saint Loup.

Kate toured with a small circus run by her father.

They had a parting of ways and she left.

Kate receives the news that her father has died, it's been fifteen years since she left.

The remaining performers ask Kate to come back to help them run the show.

She keeps track of the box office revenue and the business.

Her car breaks down on the road and she meets Vittorio.

He comes to see the show and follows the company on their tour.
There were many times I wanted to turn this off.

There is a lot going on that is not spelled out.

A lot of unanswered whys that are only vaguely answered.

Vittorio is also a mystery, did he always want to run away with the circus and that is why he doesn't leave?

2 ½* (This movie is so-so)
84 min, Drama directed by Jacques Rivette with Jane Birkin, Sergio Castellitto, Andre Marcon, Jacques Bonnaffe, Julie-Marie Parmentier, Helene de Vallombreuse, Tintin Orsoni, Vimala Pons, Mikael Gaspar.
Note:

Imdb 6.1 out of 10, 74% critic 49% audience on Rotten Tomatoes, Roger Ebert 3*.
Special Note:

The writer and director Jacques Rivette is 86 years old.

The Hermes bag the Birkin was named after Jane Birkin.

She is the mother of actress Charlotte Gainsbourg.