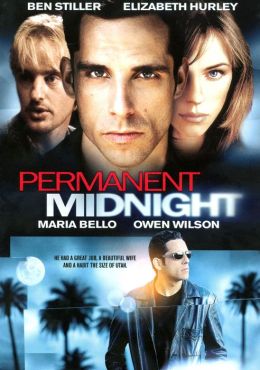 This film is adapted from an autobiography.

Jerry Stahl has just finished 90 days of detox for a $6000 a week heroin habit.

He's working at a fast food place when Kitty comes through the drive-in to get matches.

They go out for coffee and Jerry tells her all about his life as an addict.

Jerry was making $5000 a week as a TV comedy scriptwriter.

He began to have a difficult time getting jobs and keeping them because of always being high. His marriage broke up for this same reason.
At least this film does not glamorize the drug life but shows Jerry in free fall from the good life to a nothing life.

He will do anything to keep from going into withdrawal.

A lot of comedians in this film but there isn't anything funny.

I would like to see Maria Bello playing some characters where she doesn't have greasy hair??

2 ½* (This movie is so-so)
88 min, Bio directed by David Veloz with Ben Stiller, Mara Bello, Jay Paulson, Spencer Garrett, Owen Wilson, Elizabeth Hurley, Lourdes Benedicto, Fred Willard, Chauncey Leopardi, Mary Thompson, Connie Nielsen, Charles Fleischer, Liz Torres, Douglas Spain, Janene Garofalo.
Note:

6.3 out of 10, 60% critic 55% audience on Rotten Tomatoes, Roger Ebert 3*.
Special Note:

The real Jerry Stahl has a role in this film as the methadone clinic doctor.