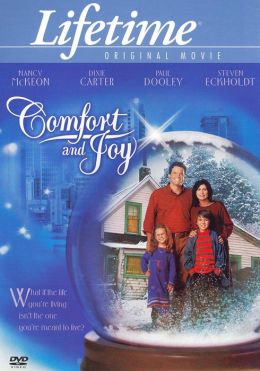 Jane Berry is a powerful, extremely busy and wealthy advertising executive.

She's heading to a Christmas Eve party but she becomes involved in a car accident.

She
hits a light pole,
damages her car and receives a severe bump to her head.

When she wakes up, she's not in the right car and a man beside the car says he's her husband?

She also learns she has a son and daughter.

Jane doesn't know what to do?

She goes to her secretary's house and she confirms it's true that Jane is married with two children.

She goes to her boyfriend's place and he tells her he hasn't seen her in 10 years.

She doesn't have anywhere to go except back to where she 'lives' and this life?
This film has a slight twist on the amnesia theme.

I thought this was interesting and the reactions Jane receives when she doesn't remember anything are funny.

She doesn't remember how to cook either and her family starts talking about the new Jane and the old Jane.

The old Jane is how she was before she got married and had a family.

3* (This movie is OK)
85 min, TV Movie, Romance directed by Maggie Greenwald with Nancy McKeon, Steve Eckholdt, Paul Dooley, Andrew Chalmers, Jordy Benattar, Maria Herrera, Dixie Carter, Sandi Ross, Lindsay Leese, Myriam Sirois.
Note: Imdb 6.0 out of 10, 47% audience on Rotten Tomatoes, Amazon 4.5* out of 5* with 128 reviews.