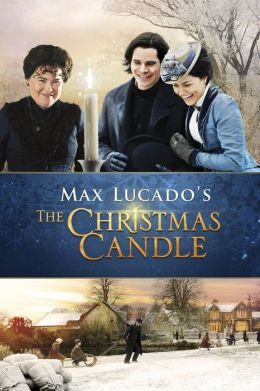 This film is based on a bestselling novel by Max Lucado. The village of Gladbury is in the English countryside.

There is a legend that every 25 years an angel comes to the shop of the village candle maker and lights a single candle.

This candle is the Christmas Candle and the person who lights the candle will receive a miracle on Christmas Eve.

This Christmas season is in the year of 1890 and the electric light bulb is coming to the village. This new advancement may end the candle legend.

There is also a new pastor preaching good deeds and acts of kindness instead of miracles.
There are low reviews for this film but this is a Christmas film and not one about rocket science?

I thought this was interesting and enjoyable, just a nice story.

It's a good movie for families and children.

Susan Boyle introduces a new song, Miracle Hymn and it's very nice.

3 ½* (I liked this movie)
100 min, Drama directed by John Stephenson with Hans Matheson, Samantha Barks, Lesley Manville, Sylvester McCoy, James Cosmo, Susan Boyle, Barbara Flynn, John Hannah, Jude Wright, Emily Shewell.
Note:

Imdb 5.4 out of 10, 18% critic 78% audience on Rotten Tomatoes, Roger Ebert 1 ½*, Amazon 4.5* out of 5* with 89 reviews.
Special Note:

Echolight Studios produced this film and the CEO is former presidential candidate Rick Santorum.

This is the first film for Susan Boyle.

She is a mezzo-soprano and the most successful singer to get her start on Britain's Got Talent in 2009.

Billboard Soundscan lists her as the having the biggest female debut since they started keeping statistics with 700,000 sold the first week.