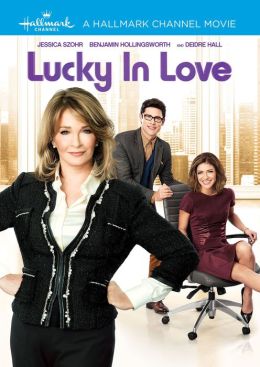 Mira Simon is in her upper twenties, she is always dreaming about her future and she hopes her dreams will come true.

She has an idea for the social networking company where she works and unexpectedly her dreams start to come true.

She is promoted to the perfect job, she starts living in the company penthouse instead of living with her girlfriend and she meets the perfect man.

But, can all this perfect really last?

Maybe she needs to let go of perfect and begin to choose what really makes her happy?
There is a snag that starts before Mira's dreams start to come true, a little mistake that begins to grow.

It starts to make me nervous and I see what is going to happen before it does happen.

Maybe if this mistake weren't so obvious and with expected results, this would be a better movie.

One of the men at the office loves her but she doesn't notice him which is definitely not a new plot feature.

2 ½* (This movie is so-so)
90 min, TV Movie, Drama directed by Kevin Fair with Jessica Szohr, Ben Hollingsworth, Ryan Kennedy, Peter Benson, Tara Wilson, Vincent Tong, Deidre Hall.
Note:

Imdb 5.7 out of 10, 38% audience on Rotten Tomatoes, Amazon 4.3* out of 5* with 11 reviews.