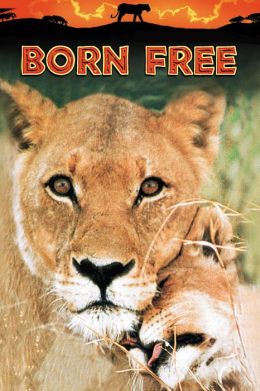 This film is based on a true story and a book written by Joy Adamson.

George and Joy Adamson live in northern Kenya where George works as a senior game warden for this region.

One of his jobs is to track down dangerous animals that threaten humans, livestock and crops.

George and his team kill a man-eating lion and they have to kill the lioness when she charges them.

They didn't know she was protecting her three young female cubs.

George brings them home and they try 17 different formulas until finally they get the cubs to eat.

They were very worried the cubs would die since they wouldn't drink anything.

As they grow, two of the cubs are sent to Rotterdam Zoo.

Elsa the smallest stays behind because Joy can't bear to let her go.

When she becomes full grown, George and Joy attempt to teach her to live in the wild. Joe believes Elsa would hate living in a zoo but she knows nothing about being a wild lion.
This is very good.

Even though this is from 1966, I didn't watch this earlier because I was worried it would be too difficult to see but it's not that way at all.

There are setbacks and fears but it's interesting and worthwhile.

3 ½* (I liked this movie)
95 min, Adventure directed by James Hill, Tom McGowan with Virginia McKenna, Bill Travers, Geoffrey Keen, Peter Lukoye, Omar Chambati, Bill Godden, Bryan Epsom, Robert Cheetham, Robert S. Young.
Note:

Imdb 7.3 out of 10, 92% critic 87% audience on Rotten Tomatoes, Amazon 4.8* out of 5* with 323 reviews.
Special Note:

A lot of reviewers have seen this movie multiple times.