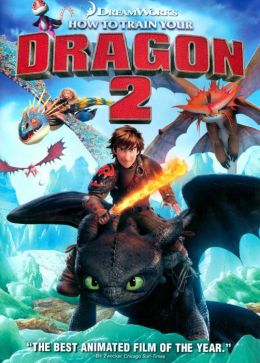 It's been five years since dragons and Vikings on the island of Berk have changed how they view and treat each other.

Hiccup and Toothless chart unmapped territories and explore new worlds.

They find a secret ice cave that is home to hundreds of new wild dragons and their leader Dragon Rider.

These dragons are not friendly and that is due to the power hungry temperament of Dragon Rider.
I thought the How to Train Your Dragon was better than this sequel. Everything was new and different plus interesting.

More is more in this film with two villains and two massive white beasts.

One is not enough, there has to be a duo of each.

3* (This movie is OK)
102 min, Animation directed by Dean Deblois with Jay Baruchel, Cate Blanchett, Gerard Butler, Craig Ferguson America Ferrera, Jonah Hill, T. J. Miller, Kristen Wiig, Djimon Hounsou, Christopher Mintz-Plasse.
Note:

Imdb 8.0 out of 10, 92% critic 90% audience on Rotten Tomatoes, Roger Ebert 3 ½*.
Special Note:

This film is the highest grossing cartoon feature except for Shrek for DreamWorks.