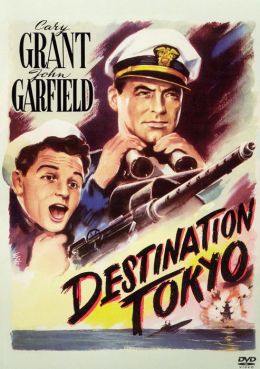 This film was made during WWII and it features the secret mission of a U.S. submarine to the shores of Japan off Tokyo Bay.

The ship leaves for its mission from Mare Island Naval Shipyard in Vallejo California and makes its way under the Golden Gate Bridge in San Francisco California to head out to sea.

Their mission is to bring a Navy meteorologist onto the coast of Japan to survey Japanese weather conditions for a major Allied assault (the Doolittle Raid in 1942).

The scenes of the pharmacist's mate performing an emergency appendectomy are based on true stories of this actual procedure happening more than once.
Some of the scenes are with a submarine but some are from models and reconstructions.

A lot of the underwater scenes are done with models except when the ship is on the surface. The very wide passageway shown in this submarine is very different from the narrow aisle in a real ship.

Everything possible is done to conserve space within the limits of the hull. I know this from personal experience since I have been aboard a submarine.

The ship was the USS Silversides but the name was changed to USS Copperfins for the film.

This is interesting and good.

The scenes of the entrance to Tokyo Bay with the extensive minefield and protective net are chilling.

3 ½* (I liked this movie)
135 min, Adventure directed by Delmer Daves with Cary Grant, John Garfield, Alan Hale, John Ridgely, Dane Clark, Warner Anderson, William Prince, Robert Hutton, Tom Tully, Faye Emerson, Peter Whitney, Warren Douglas.
Note:

Imdb 7.3 out of 10, 65% audience on Rotten Tomatoes, Amazon 4.4* out of 5* with 169 reviews.