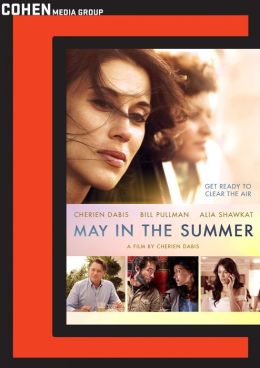 May Brennan
is visiting her family in Amman Jordan. She has had success with her first book and she is with her family to plan her wedding to Ziad.

He has stayed behind in New York to teach but will join her in two weeks.

May has a difficult time adjusting to her mother Nadine and her sisters, Dalia and Yasmine.

When you throw into this mix her estranged father Edward, there is 'some' tension.

May has not been able to make any progress on her second book and she is reconsidering her marriage plans?
The only thing different about this film is the setting and cultural variations.

Otherwise, it's everything we've seen before in many other films. There isn't enough background information about May and Ziad to draw you to them as people or to have any investment in their lives.

2 ½* (This movie is so-so)
99 min, Drama directed by Cherien Dabis with Hiam Abbass, Nadine Malouf, Cherien Dabis, Elie Mitri, Ritu Singh Pande, Bill Pullman,

Alia Shawkat.
Note:

Imdb 5.9 out of 10, 62% critic 48% audience on Rotten Tomatoes, New York Times 2 ½*.