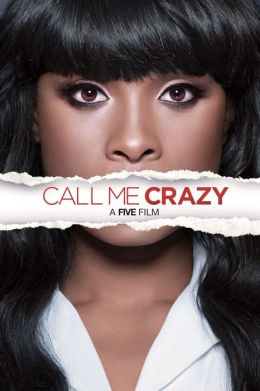 This film is composed of five short films featuring people suffering from different forms of mental illness.

Lucy is trying to study for a law degree but she is sidetracked by schizophrenia.

Eddie is a standup comic suffering from depression and he wants to spend all his time asleep.

Allison is the sister of Lucy and she remembers how hard it was and is to live with Lucy's illness as a family.

Robin is Grace's mother and she is bipolar. Grace tries to convince Robin to stay on her medication.

Grace can't always tell when her mother is not taking her medications until Robin is either very high or very low.

Maggie is suffering from PTSD but not from the war, it is from her commanding officer's abuse.
This is good and interesting.

All the stories give a lot of information about people who want to be well but they don't always act in their own best interests.

It's very difficult for their family members.

3 ½* (I liked this movie)
85 min, Drama directed by Laura Dern, Bryce Dallas Howard, Bonnie Hunt, Ashley Judd, Sharon Maguire with Jennifer Hudson, Sarah Hyland, Melissa Leo, Mitch Rouse, Octavia Spencer, Sofia Vasilieva, Brittany Snow.
Note:

Imdb 7.0 out of 10, 70% audience on Rotten Tomatoes, Metascore 64/100 with 5 critics, 8.0/10 user score with 4 ratings.