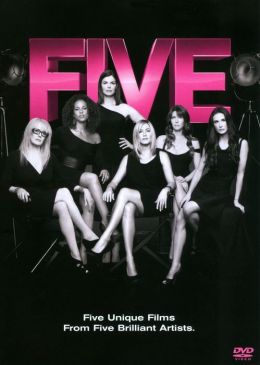 This film consists of five stores of lives impacted by breast cancer.

Charlotte has to say goodbye to her young daughter.

Mia thinks she is going to die so she makes a lot of choices she later regrets.

Cheyanne see the life she is living vanish.

Lili doesn't want her mother and her sister to be there for her surgical procedure.

Pearl is an oncologist and she finds herself in the same situation her patients are facing.
I liked this film and also the way some of the stories connect together.

Just the word 'cancer' is very scary!!

This is a positive film with a lot of information too.

3 ½* (I liked this movie)
87 min, Drama directed by Jennifer Aniston, Patty Jenkins, Patty Jenkins, Alicia Keys, Demi Moore, Penelope Spheeris with Patricia Clarkson, Rosario Dawson, Lyndsy Fonseca, Ginnifer Goodwin, Jeanne Tripplehorn.
Note:

Imdb 7.0 out of 10, 73% audience on Rotten Tomatoes, Amazon 4.5* out of 5* with 20 reviews.
Special Note: This film was made before the other ensemble film about mental illness, Call Me Crazy 2013.