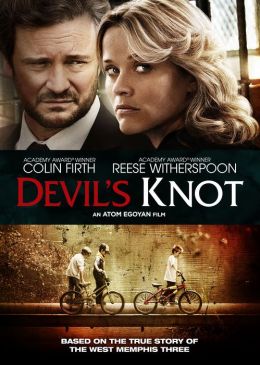 This film is based on the true story of the murder of three young boys in West Memphis, Arkansas in 1993.

The local police were under pressure to bring in the killers as soon as possible.

Mistakes were made in handling the case and the three teens charged with the crimes may or may not be guilty.

The locals believe they must be guilty because they are devil worshipers, they listen to loud heavy metal music and they don't look like the other teens. Ron Lax is a private investigator and he feels he must try to find the truth.

He doesn't want to see the loss of three more young people if they are not guilty.
As I viewed this movie, I wondered if anything was true in the trial against the defendants?

It seems like they are on a railway train with everything working against them to get them to a destination they don't want to go.

Because the case is so bungled by the police, vital information is missing.

There seems to be no satisfaction, only loss and more loss in this film.

2* (I didn't like this movie)
114 min, Bio directed by Atom Egoyan with Colin Firth, Reese Witherspoon, Alessandro Nivola, James Hamrick, Seth Meriwether, Kristopher Higgins, Amy Ryan, Robert Baker, Collette Wolfe.
Note:

Imdb 5.9 out 10, 23% critic 38% audience on Rotten Tomatoes, Roger Ebert 2*.