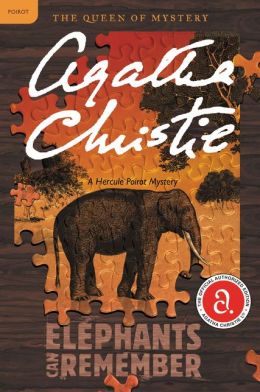 Hercule Poirot is working on an interesting case.

An elderly psychiatrist has been murdered in the bathtub of his treatment center.

Originally the bath was used with cold and hot water hoses for psychiatric treatments along with separate electro-shock therapy.

His son is also a psychiatrist, he was asleep upstairs in his apartment and he didn't hear anything?

Poirot's friend and author Ariadne Oliver wants to unravel her own mystery.

Mrs. Burton-Cox is worried her son will marry a woman whose parents were shot by the cliffs on their estate a decade ago.
This is very good and it's difficult to solve both of the mysteries until one very important clue is revealed.

There is another clue waiting in the wings that will help in the resolution even more.

I did have some ideas about both cases and they proved to be correct.

4 ½* (I loved this episode)
89 min, TV Episode, Mystery directed by John Strickland with David Suchet, Adrian Lukis, Annabel Mullion, Zoe Wannamaker, Greta Scacchi, Ian Glen, Vincent Regan, Alexandra Dowling, Vanessa Kirby, Elsa Mollien.
Note:

Imdb 8.2 out of 10, Amazon 4* out of 5* with 67 reviews.