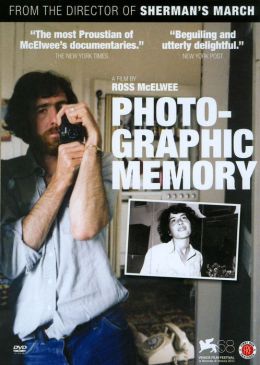 Filmmaker Ross McElwee is having a difficult time with his teen son Adrian.

They were so close when Adrian was growing up but Ross is at a loss to bring back this relationship.

Ross has always taken films of the family and they haven't seemed to mind.

His son is addicted to and always distracted by his virtual worlds.

He can't seem to have a conversation with out also texting or sending messages.

Ross decides to retrace his own journey to adulthood.

He returns to St. Quay-Portreux in Brittany to track down his first employer.

He worked with photographer Maurice until he was suddenly accused of losing some negatives and fired.

He also met his girlfriend Maud.
I thought this was interesting and his disconnect with his teenage son seems to be the norm for parents and it may be more difficult with boys? His son wants to tempt the feeling he has that he is immortal with his extreme ski videos. At least Ross is trying and discovering the realities of his own past plus putting distance from the problem which may give him a fresh perspective or at least some relief from the tensions. 3 1/2* (I liked this movie)
87 min, Doc directed by Ross McElwee with Adrian and Ross McElwee.
Note:

Imdb 6.7 out of 10, 94% critic 59% audience on Rotten Tomatoes, Metascore 79/100 9 reviews, no user reviews, New York Post 88/100, Village Voice 80/100 New York Times 60/100.