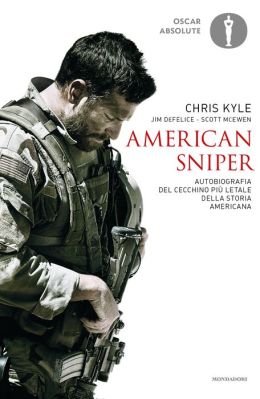 This film is based on a book and actual events by Chris Kyle and Scott McEwen.

Chris Kyle lives in Texas and he wants to be a cowboy.

When he turned 30 and 9/11 happened, he was changed and he wanted to make a difference for America.

He joined the Marines and his natural talent was marksmanship.

He was trained as a sniper and he took this job very seriously.

He meets a woman before his first tour and they marry.

While he is on this tour, she is expecting their first child.

Chris is good at his job and he takes out any Iraqi who lays 'eyes' on American soldiers.

He eventually serves four tours of duty and he becomes known as Legend.

His wife has another child, now they have a son and daughter.

Chris has a hard time adapting to civilian life when he is back in the States.
This is a very good story and it's also very intense.

The scenes in Iraq are very real and you feel like you are there on the streets with the soldiers.

Chris wants to save every American life he can for as long as he is able.

He mourns those he was not able to save.

4 ½* (I really liked this movie)
132 min, Action directed by Clint Eastwood with Bradley Cooper, Sienna Miller, Kyle Gallner, Cole Konis, Ben Reed, Elise Robertson, Luke Sunshine, Troy Vincent, Brandon Salgado Telis, Keir O'Donnell.
Note:

Imdb 7.7 out of 10, 73% critic 89% audience on Rotten Tomatoes, Metascore 72/100 with 45 critics User Score 7.1/10 with 179 ratings.
Special Note:

Clint Eastwood is now 84 years old.

Both Cooper and Miller mold themselves into the characters they are playing until they don't look and seem like actors anymore.