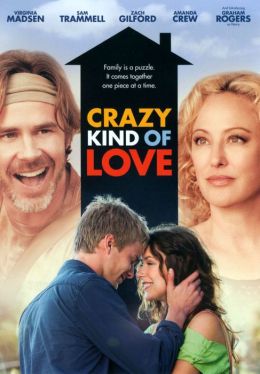 Augusta Iris is married to Gordie Iris but he has started seeing Marion.

Augusta thinks it's time for Gordie to leave but she has an emotional, physical and mental breakdown after he leaves.

Her youngest son, Henry comes to the grocery store when she doesn't come home and he finds her asleep in the back seat of the car.

She couldn't handle people looking at her and talking about her situation in the store.

When they get home, she goes to bed and she stays there for weeks.

Henry calls his older brother Matthew to tell him he should probably come home.

Henry meets Amanda and they really like each other but the adults in their lives can't get their lives together.

For a time, Amanda leaves her home and lives with Henry.
I liked this movie, the boys and Amanda try to run the house and take care of themselves until Augusta can recover from her extreme hurt.

This is just a simple film about real people. They don't know how this is going to turn out but they keep hoping it will be good.

3 ½* (I liked this movie)
100 min, Drama directed by Sarah Siegel-Magness with Virginia Madsen, Graham Rogers, Amanda Crew, Zach Gilford, Sam Trammell, Madeline Zima, Kristoffer Ryan Winters, Anthony LaPaglia.
Note:

Imdb 5.8 out of 10, 45% audience on Rotten Tomatoes, Amazon 4* out of 5* with 19 reviews.