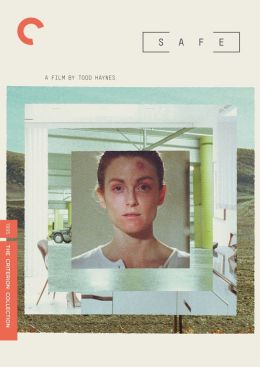 Carol White lives in Southern California, she has a nice life, husband, stepson, friends, servants and a beautiful house.

She has a very mild mannered personality and is soft spoken.

She begins to have headaches that lead to a seizure and she becomes more and more sick.

She believes she has become sensitive to fumes, aerosol sprays, perfumes, toxins, some food and many other substances.

Her regular doctor cannot find anything wrong but an allergist finds she does have allergies that bring on the symptoms during testing.
Greg, Carol's husband is not very supportive or sympathetic and he's way more important than what Carol is going through!

Of course, Carol is sent to a psychiatrist because everything must be in her head?

Even the founder of a retreat that she goes to in the desert to escape her current environmental problems professes lack of hate and inner peace as the real cure?

3* (This movie is OK)
119 min, Drama directed by Todd Haynes with Julianne Moore, Xander Berkeley, Ronnie Farer, Jodie Markell, Susan Norman, Chauncey Leopardi, Steven Gilborn.
Note:

Imdb 7.1 of 10, 84% critic 76% audience on Rotten Tomatoes, Roger Ebert 3*.
Special Note: You can see by Julianne Moore's face on the DVD cover that her character Carol has some kind of illness that isn't in her head!