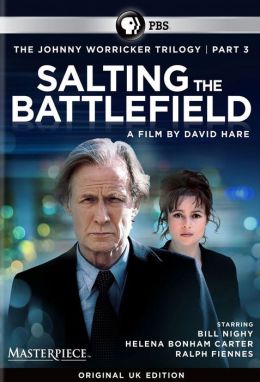 This is the concluding episode of the Johnny Worricker Spy trilogy.

MI5 agent Johnny and his ex-girlfriend Margot are traveling back and forth across Europe to stay ahead of the security services on their trail.

The Prime Minister is also out for their blood.

Everyone including their family and friends are being watched.

Worricker is running out of money and he'll need to wrap this adventure up soon.
I didn't think this movie was very interesting.

The British can take a pea, put it under the mattress and make a scandal out of it?

I wondered why this was even made?

2* (I didn't like this movie)
120 min, TV Movie, Action directed by David Hare with Ralph Fiennes, Anna Boger, Shazad Latif, Felicity Jones, James McArdle, Bill Nighy, Saskia reeves, Daniel Ryan, Leanne Best, Judy Davis, Helena Bonham Carter.
Note:

Imdb 6.9 out of 10, 76% audience on Rotten Tomatoes, Amazon 4.5* out of 5* with 20 reviews.
Special Note:

This film was released 11/16/14. The two previous movies were Page Eight 11/6
/2011 (6.8 out of 10) and Turks & Caicos 11/9/2014 (7.0 out of 10).