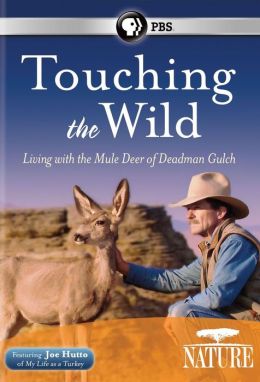 Joe Hutto begins observing the wild mule deer living high in the mountains near his home in Wyoming.

He started hanging out with the deer and getting them accustomed to his presence.

He has learned a female deer is in charge of the herd.

She tells them when they are to migrate to different territory.

The bucks live with each other and away from the females until mating season.

The lead female approached Joe and through her he gained access to the rest of the herd.
This is very interesting and good.

You can see how much feeling Joe has for the animals and also their status as declining in numbers.

The harsh winters, hunting and predators take their toll on the population.

4 ½* (I loved this movie)
60 min, PBS Movie with Joe Hutto.
Note:

Amazon 5* out of 5*, PBS 5* out of 5* with 14 reviews.
Special Note:

Joe Hutto also did a study of turkeys in Illumination in the Flatwoods: A Season with the Wild Turkey.