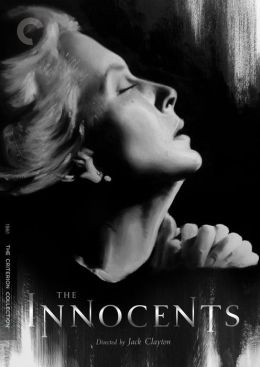 This movie is based on a novella by Henry James, The Turn of the Screw and it is filmed in black and white.

The setting is Victorian England of the 19th century.

Miss Giddens is hired as a governess for Flora and Miles.

Peter Quint is their uncle and he wants to continue with his own life without interference from his niece and nephew.

Their former governess was a young woman but she passed away.

The children live on their uncle's large country estate.
This is interesting and good.

The acting by Kerr and the two children is also good.

Some of the ghosts are viewed in daylight and they still send a chill down your spine.

This film reminded me of The Haunting which is number 7 out of 10 on the best horror movies of all time listing.

3 ½* (I liked this movie)
100 min, Horror directed by Jack Clayton with Deborah Kerr, Peter Wyngarde, Megs Jenkins, Michael Redgrave, Martin Stephens, Pamela Franklin, Clytie Jessop, Isla Cameron.
Note:

Imdb 7.9 out of 10, 98% critic 86% audience on Rotten Tomatoes, Amazon 4.5* out of 5* with 230 reviews.