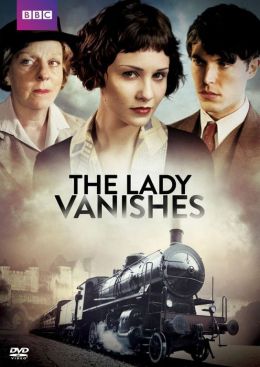 This film is based on the novel The Wheel Spins of 1936. Iris Carr has been saying at a hotel in the Balkans in the 1930's.

She has been with her friends but they have all just left the hotel and she didn't want to travel with them.

She asks the hotel clerk to prepare her bill and book a seat on the train for the next day.

When she arrives at the station, she learns there isn't a ticket for her and she pays quite a bit extra to get the 'last' available ticket.

While waiting for the train, someone hits her on the back of the head and she almost misses the train.

She learns many people from the hotel are on this train, everyone thinks she has sunstroke and they don't believe she was hit.

She has a lovely conversation with Miss Froy, a former governess to a baroness who is also on the train.

Iris is very tired, still suffering from her headache and also she has motion sickness.

When she awakens from a nap, she finds Miss Froy is gone and no one remembers her being on the train.
A doctor on the train wants to have Iris taken to a 'mental' health facility when the train arrives at their destination.

He thinks she is suffering from hallucinations at the very least.

The only passengers offering to help her are language student Max Hare and his professor.

There are a lot of actors in this film that I've seen before in other BBC productions.

Stephanie Cole and Selina Cadell in Doc Martin, Keeley Hawes in Upstairs Downstairs and Emerald Fennell in Call the Midwife.

I did like seeing the familiar actors in a different production and role but this movie is really a TV movie!

3* (This movie is OK)
90 min, BBC TV Movie, Drama directed by Diarmuid Lawrence with Charles Aitken, Paolo Antonio, Beatrix Biro, Marta Bolfan, Selina Cadell, Jesper Christensen, Stephanie Cole, Vilmos Cservenak, Zsuzsa David.
Note:

Imdb 6.1 out of 10, The Telegraph 3 1/2*.
Special Note:

This film was also produced in 1938 (8.0/10) directed by Alfred Hitchcock with Margaret Lockwood and Michael Redgrave plus in 1979 (5.8/10) directed by Anthony Page with Elliott Gould and Cybill Sheperd.