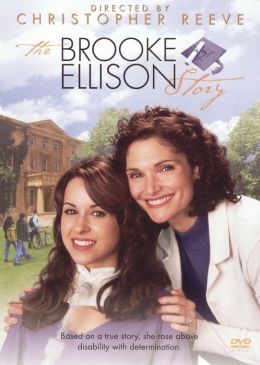 A car hits a young girl on her way home from school.

She receives a severe injury to her spine and she is paralyzed from the neck down.

She also has a broken leg and shows no brain function from medical tests.

She does wake up and she's transferred to a rehab facility.

Unfortunately, the facility focuses on remaining stable and not improving.

Brooke is determined to continue with her schoolwork and return to the classroom.

Her parents make sure the staff is also committed to this same goal.

Brooke regains the ability to talk and she returns home and her mother has been trained by the staff to take care of her.

Her family and the neighbors have remodeled their home so Brooke can navigate with her wheelchair.

Brooke does return to school and she continues her education with the help of the mother.
This is an inspiring story of success despite difficult odds.

The encouragement of her family, her fellow students and progress through her efforts keep Brooke going.

The director, Christopher Reeve, certainly knew first-hand what it was like to be paralyzed and in a wheelchair.

3 ½* (I liked this movie)
91 min, TV Movie, Bio directed by Christopher Reeve with Mary Elizabeth Mastrantonio, John Slattery, Lacey Chabert, Vaness Marano, Jenson Goins, Devon Gearhart, Lauren Barrett, Ryan Hudson, Luke Flynn.
Note:

Imdb 7.2 out of 10, 75% audience on Rotten Tomatoes, Common Sense Media 3*.
Special Note:

This was the last film directed by Christopher Reeve.

He passed away in October of 2004 at the age of 52.

He spent 9 years in a wheelchair and he also breathed through a ventilator like Brooke.