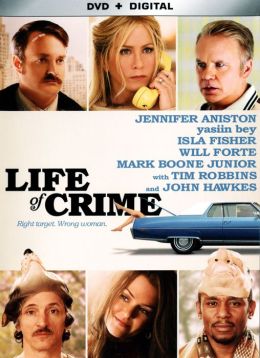 This film is based on a novel titled The Switch by Elmore Leonard.

Mickey Dawson is the wife of Frank Dawson.

Frank is a corrupt real-estate developer and he has one million dollars in an offshore account.

He adjusts his real-estate holdings and he doesn't claim a lot of money on his taxes.

Two criminals kidnap Mickey and they ask Frank for his million dollars as ransom.

What they don't know is that Frank has just signed divorce papers and they are to be served to Mickey while he is away in Florida.

Frank has a girlfriend in Florida and they both know Frank won't pay $1 for ransom on Mickey.
There are a lot of twists and turns in this film.

I didn't find it to be at all funny and there is nothing new here.

It just seems to be going through it's paces without much energy.

2 ½* (This movie is so-so)
98 min, Comedy directed by Daniel Schechter with Jennifer Aniston, Mos Def, Isla Fisher, Will Forte, Mark Boone Junior, Tim Robbins, John Hawkes.
Note:

Imdb 5.8 out of 10, 65% critic 39% audience on Rotten Tomatoes, Metascore 60/100 with 28 critics, 7.0/10 User Score with 21 reviews.